Used settings:
Resolution: 4000px
Tiles: 38×100
Tileset: Custom Tileset
Dimension: 3040x4000px
Color adjustment: 50%
Brightness adjustment: 20%
Merge with original image: 50%
Adaptive merging: Medium
Minimum distance: 3
ATS: Yes
This mosaic was created with a custom tileset made from the flags of the countries participating in the 2014 FIFA World Cup in Brazil.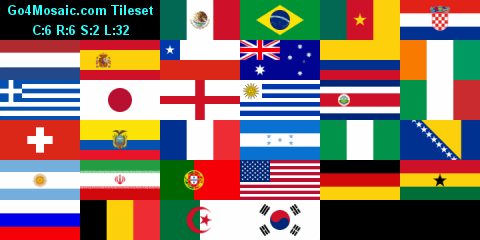 Feel free to use this custom tileset to create your own mosaics! You can read the instructions on how to use custom tilesets in the FAQ.